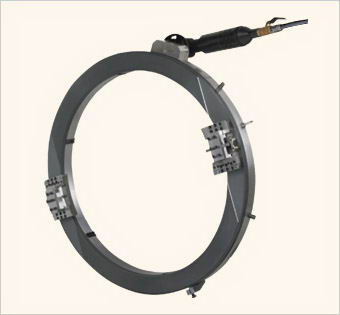 Product Name:Pneumatic pipe Cutting and bevelling machine
Description: Driven by pneumatic motor,No-spark in the process of working,safe and reliable operation,lt could be suitable for inflammable and dangerous working.
Power:0.5-2.5KW
Air Working Pressure:0.6-1.5Mpa
Air Consuming Flux:1500-2000L/min。
Features: High speed rotation,driven by low-energy consumption electric motor,easy operation,competitive. lighter weight, minimal radial space, easy to operate.APPLICATION RANGE:They are widely used in the fields of petroleum, chemical, natural gas, power supply,construction, boiler and nuclear power, such as the project of West Gas Transporting to East China.
ON-SITE PROCESS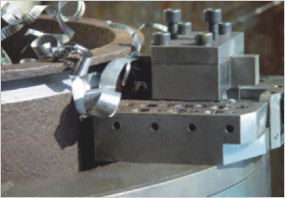 The field processing, groove structured, no burr, easy welding.
CONVENIENT INSTALLATION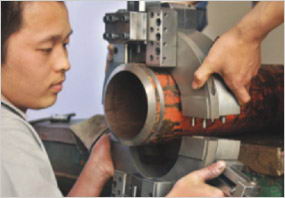 Bhave to open the body, the split is installed in the pipeline in any position, fast and convenient
TRACING TOOL POST


Trajectory tracking tool, according to the pipe diameter, pipe deformation ellipse machining.
INSIDE TOOL POST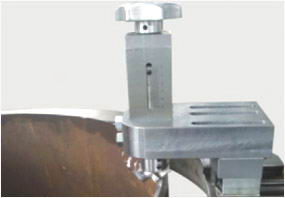 Groove tool, complete groove inner wall of pipeline, the short section wall boring.
Metric Standard:
| Pneumatic | Working Range(O.D.mm) | Wall thickness(mm) |
| --- | --- | --- |
| ISF-80 | Ф10-80 | ≤25 |
| ISF-150 | Ф65-150 | ≤25 |
| ISF-300 | Ф150-300 | ≤25 |
| ISF-450 | Ф300-450 | ≤25 |
| ISF-600 | Ф450-600 | ≤25 |
| ISF-750 | Ф600-750 | ≤25 |
| ISF-900 | Ф750-900 | ≤25 |
| ISF-1050 | Ф900-1050 | ≤25 |
| ISF-1160 | Ф980-1160 | ≤25 |
| ISF-1240 | Ф1120-1240 | ≤25 |
| ISF-1300 | Ф1150-1300 | ≤25 |
| ISF-1500 | Ф1300-1500 | ≤25 |
Process capacity and model selection (pipe diameter >1050mm,Hydraulic or NC model are preferable)
British System Standard:
| Pneumatic | Working Range(O.D.mm) | Wall thickness(mm) |
| --- | --- | --- |
| ISF-168 | Ф25.4-168.3mm[1"-6"] | ≤1" |
| ISF-219 | Ф50.8-219mm[2"-8"] | ≤1" |
| ISF-273 | Ф114.3-273mm[4"-10"] | ≤1" |
| ISF-323 | Ф168.3-323mm[6"-12"] | ≤1' |
| ISF-355 | Ф177.8-355.64mm[7"-14"] | ≤1" |
| ISF-406 | Ф254-406.4mm[10"-16"] | ≤1" |
| ISF-457 | Ф323.9-457.2mm[12"-18"] | ≤1" |
| ISF-508 | Ф355.6-508mm[14"-20"] | ≤1" |
| ISF-610 | Ф457.2-609.6(mm[18"-24"] | ≤1" |
| ISF-762 | Ф609.6-762mm[24"-30"] | ≤1" |
| ISF-914 | Ф762-914.4mm[30"-36"] | ≤1" |
| ISF-1066 | Ф914.4-1066.8mm[36"-42"] | ≤1" |
| ISF-1220 | Ф1066.8-1219.2mm[42"-48"] | ≤1" |
Process capacity and model selection (pipe diameter >1066mm,Hydraulic or NC model are preferable)